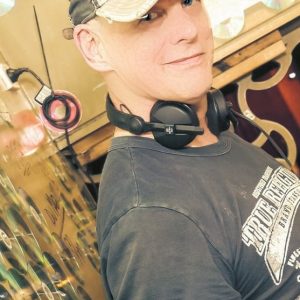 Available for:
Neil Hume is a Sydney (Australia) based DJ and songwriter / producer and part of the Hume N Gunn production team.
Neil has worked in some of Sydney's seminal nightclubs (DCM, Ziggurat, Black Market, The Cauldron) and continues to play major clubs, events and parties (Colombian Hotel, Daywash).
Neil plays everything from retro funk, commercial house / pop to dark and dirty sounds for underground parties. No matter the venue the formula is simple; great beats, pumping bass lines, strong melodies that combine to create music that makes you want to dance. You will know if Neil has been playing by your sore feet and that happy feeling that lasts for the next week.
Click here for his latest mix from Daywash.
Listen to Neil on Mixcloud
Gig guide